Experience Counts
The Lubbock Autism Academy employs eight full-time Board Certified Behavior Analysts (BCBA). All eight BCBA's are on-site, and you will see your BCBA frequently. We do not offer BCBA support through telehealth* or traveling BCBA's. When challenges, successes, or new areas arise, you can feel confident that your child's team will support you and your child quickly, professionally, and personally.
We know that experience matters, and with over 100 years' combined experience working with children with special needs. Our knowledge provides the highest quality ABA services available in Lubbock and the South Plains. As the only BHCOE accredited ABA therapy clinic between Dallas and Albuquerque, our services are unmatched in care and quality.
*Telehealth is now available during the Covid-19 pandemic when insurance allows this option.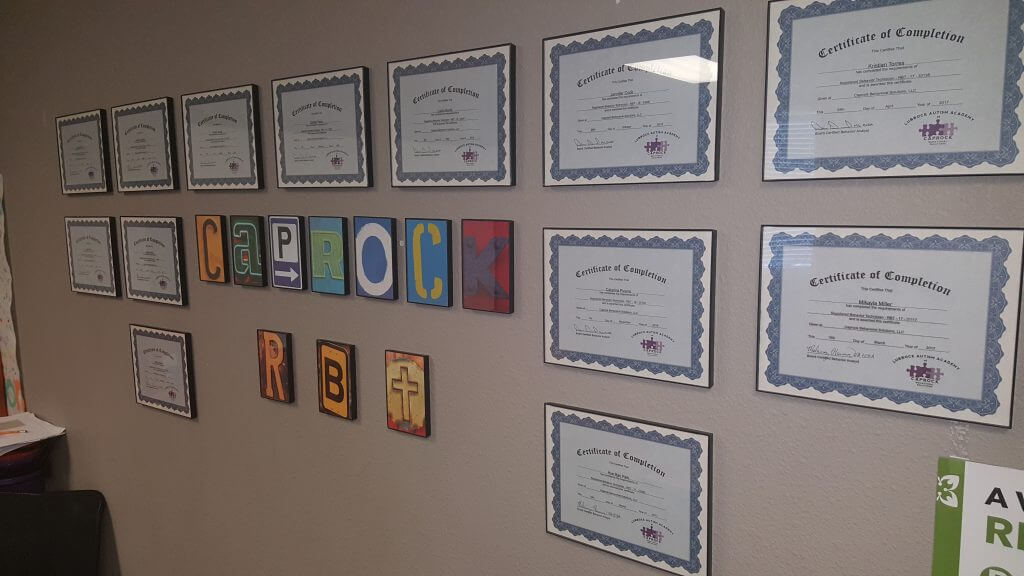 Request an Appointment
Visit the link below to fill out a request form.